Thinking of putting up your home on the market this season? If so, odds are you're trying to figure out the best techniques to get plenty of motivated buyers — willing to pay more — fast. Your first step should be meeting with Lisa Ash from Team Homes by Ash. Lisa and the team have the experience and the know-how you need to reach the best buyer for your home.
Next, consider making renovations to your home. The right upgrades don't have to cost a ton, and they can make a big difference when it comes to grabbing buyers' attention.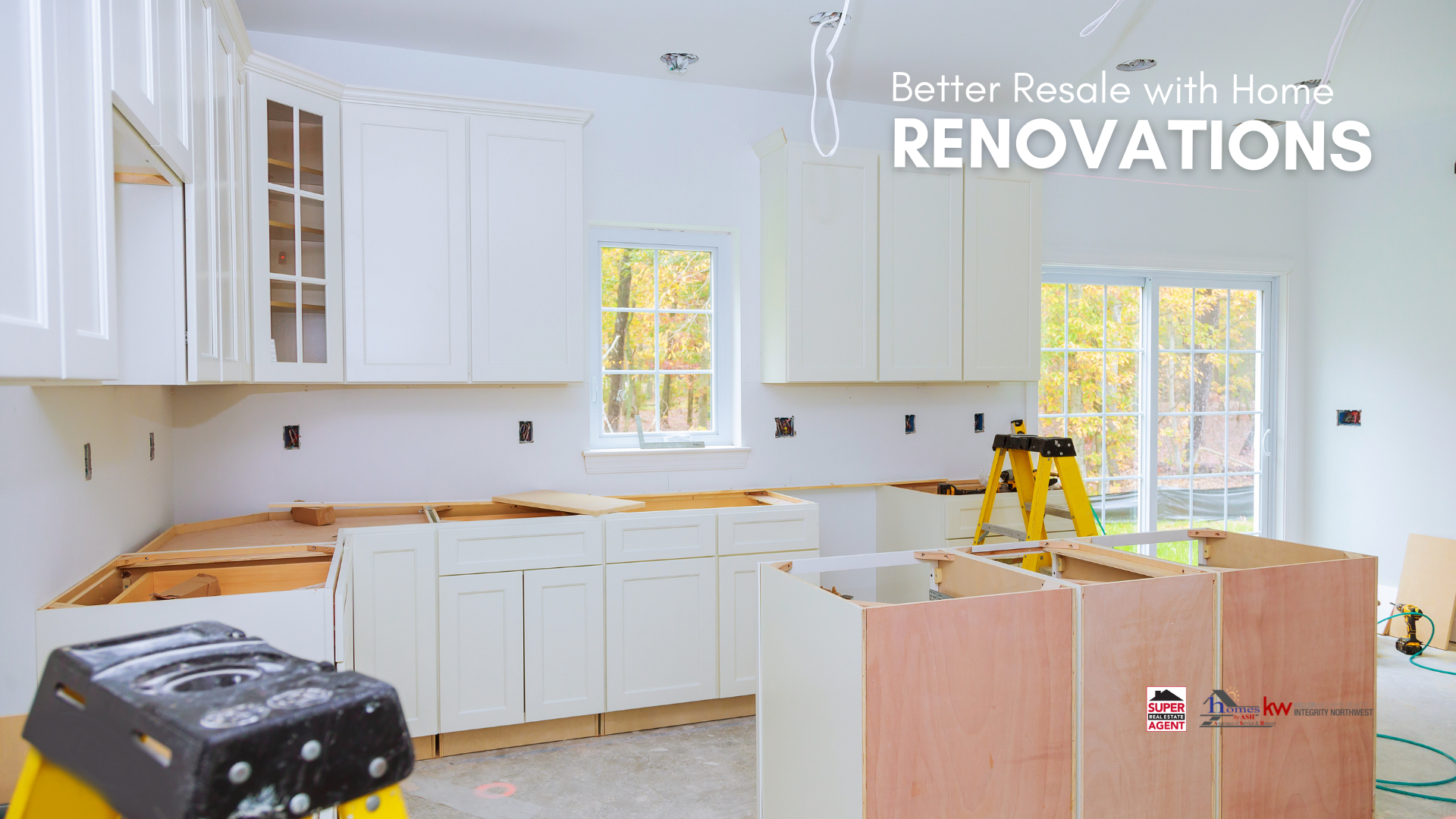 Here are five great renovation tips you can use to resell your home for more - and more quickly when the market starts to cool down.
Start With the Basics
Before you can dive into aesthetic upgrades, you need to address any basic issues in your home before you put it on the market. Things like cracked windows or damaged walls can be a huge turn-off for buyers. Bigger problems will also affect your home's selling price. If you don't at least make basic repairs, you're limiting yourself to people interested in flipping the property. This might get you a fast sale, but it's not likely to land you with a substantial return on your investment.
Consider Your Landscaping
Your façade is the first thing that potential buyers will see, whether that's on a drive past your property, coming in for a tour, or as an online listing. That's why investing some time and money in landscaping can make such a big difference. Make sure your yard is neatly trimmed and free of any debris or litter before any tour or open house. You should also plant seasonally appropriate flowers in flowerbeds and make sure the space stays well-maintained throughout the sale process.
Paint or Replace Your Door
Another simple way to improve your curb appeal is to give your front door a fresh coat of paint. The entryway to your home naturally sees a lot of action and, as a result, can develop some normal wear and tear. Fresh paint will give it a serious facelift without breaking the bank. However, if your door has significant dings or damage, consider replacing it. After all, it's the very first impression buyers will get of the property itself — make sure it's a good one.
Upgrade Hardware
If you're looking for a fast and low-cost way to give your space a fresh look, consider replacing the hardware in your home. New drawer pulls, faucets, and doorknobs can make a big difference in a space. You can make older features look new and modern without breaking the bank — plus, most hardware is easy to install yourself. Investigate home décor trends and make sure you pick hardware that creates a cohesive look throughout your whole home.
Stage Your Space
Another important step to take when selling a home is to stage your space properly. You need your home to look as appealing as possible to as many buyers as possible, which means you need to decorate in a neutral, attractive style. Décor that's too personal or stylized will turn buyers off and make them far less likely to see themselves in your space. If you're not sure how to best stage your property, talk to Lisa for a referral to a tried and true professional home stager.
Deep Clean
Finally, be sure to give your property a full deep cleaning before you have photos taken or host an open house. Even if you have experience cleaning, this is a job best left to the pros. A cleaning service that specializes in real estate can make all the difference. When all the nooks and crannies look their best, your home is far more likely to make an impression on buyers.
With these tips, you'll have your home looking FABULOUS and ready to hit the market.
These moves highlight all your property's best features. With the right agent by your side, you'll find buyers who fully appreciate them — and an offer to match. Don't go it alone when it comes to selling your house.
Let

Team Homes By Ash

and our award-winning REALTOR®, Lisa Ash, help you sell your home for the best available market rate today.

Contact Homes By Ash at 612-701-8368 now – or start by filling out our Home Evaluation Assessment online to start your free CMA today at www.HomesByAsh.com.