Creating a Review on Zillow for Lisa Ash
Review Lisa Ash on Zillow
Creating a review on Zillow for Lisa Ash is as easy as filling out a short form in 2-4 minutes.
CLICK HERE when you're ready to let the world know your thoughts.

NEXT STEP...
Select your overall rating of performance between 1-5

Select individual star ratings for Local Knowledge, Expertise, Responsiveness and Negotiation Skills (between 1-5)

Describe your recent experience with Lisa and the Homes by Ash team in a short paragraph

Use the drop-down menu in the next line to select the service we provided you

Select your primary point of contact (Lisa or another team member)

Enter the year of service

Add the address of the property of focus (this will not be published and is for reference only)

Enter your Zillow profile information for authentication

And, Submit your Review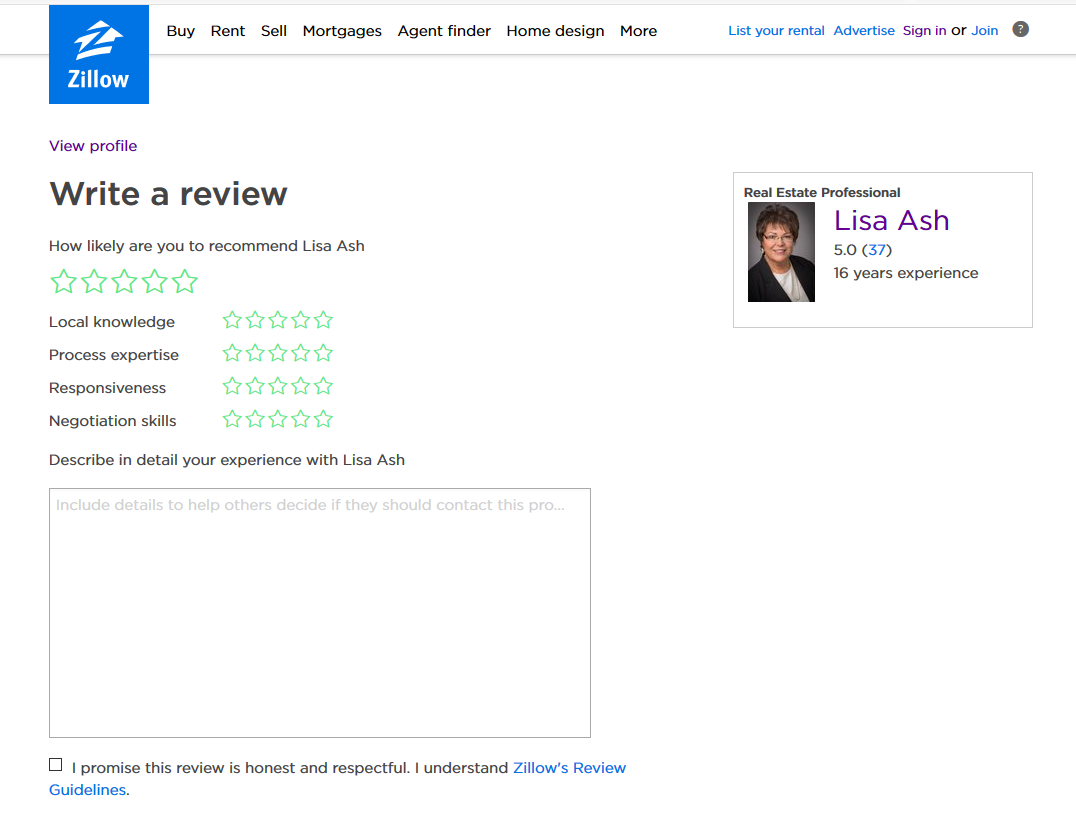 Thanks for your review!
We appreciate your valued time and insight!