Creating a Review on Facebook for Homes by Ash
Review Homes by Ash on Facebook
Here are three simple steps to leave a review for Lisa Ash or anyone on her team.
FIRST...
To leave a review for our team the first thing you'll need to do is make sure you are signed into your own Facebook account.
NEXT...
CLICK HERE when you're ready to let the world know your thoughts.

FINAL STEP...
Click on the "Recommend" button beneath the page banner

Select on your star rating from 1-5

Add your unbiased, honest feedback & insight

Then, click "Submit"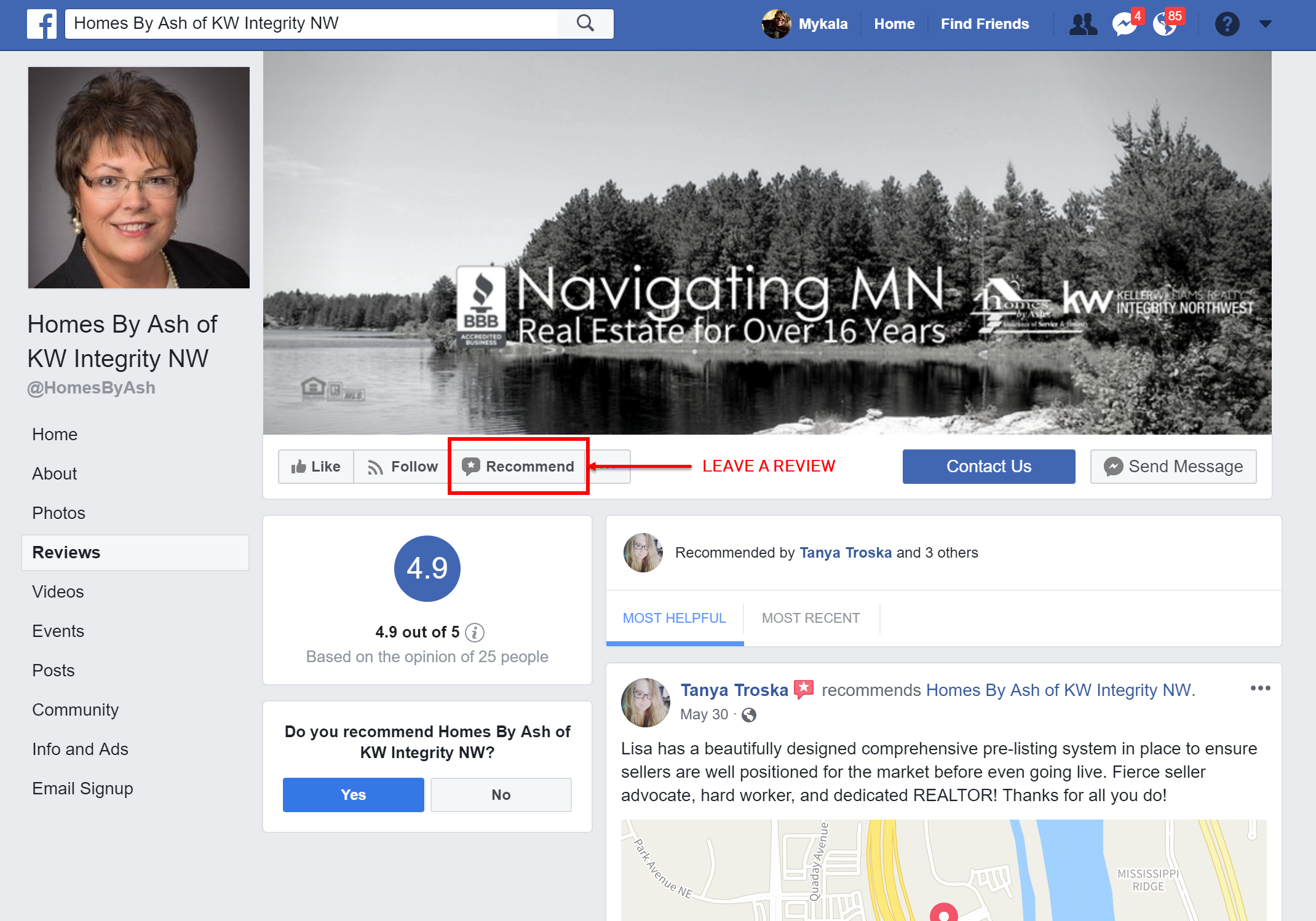 Thanks for your review!
We appreciate your valued time and insight!