Why Sell Your Home During the Winter? Check Out the Top 5 Reasons to Do This!
The Twin Cities in Minnesota have been a massive hub for the housing market in recent years.
Sale prices have shown to grow over time, and houses have been sold within shorter times, making the real estate market favorable for sellers this year. If you have a property up for sale in Minnesota, you are sure to see why the 16-county housing market is a so-called seller's market right now.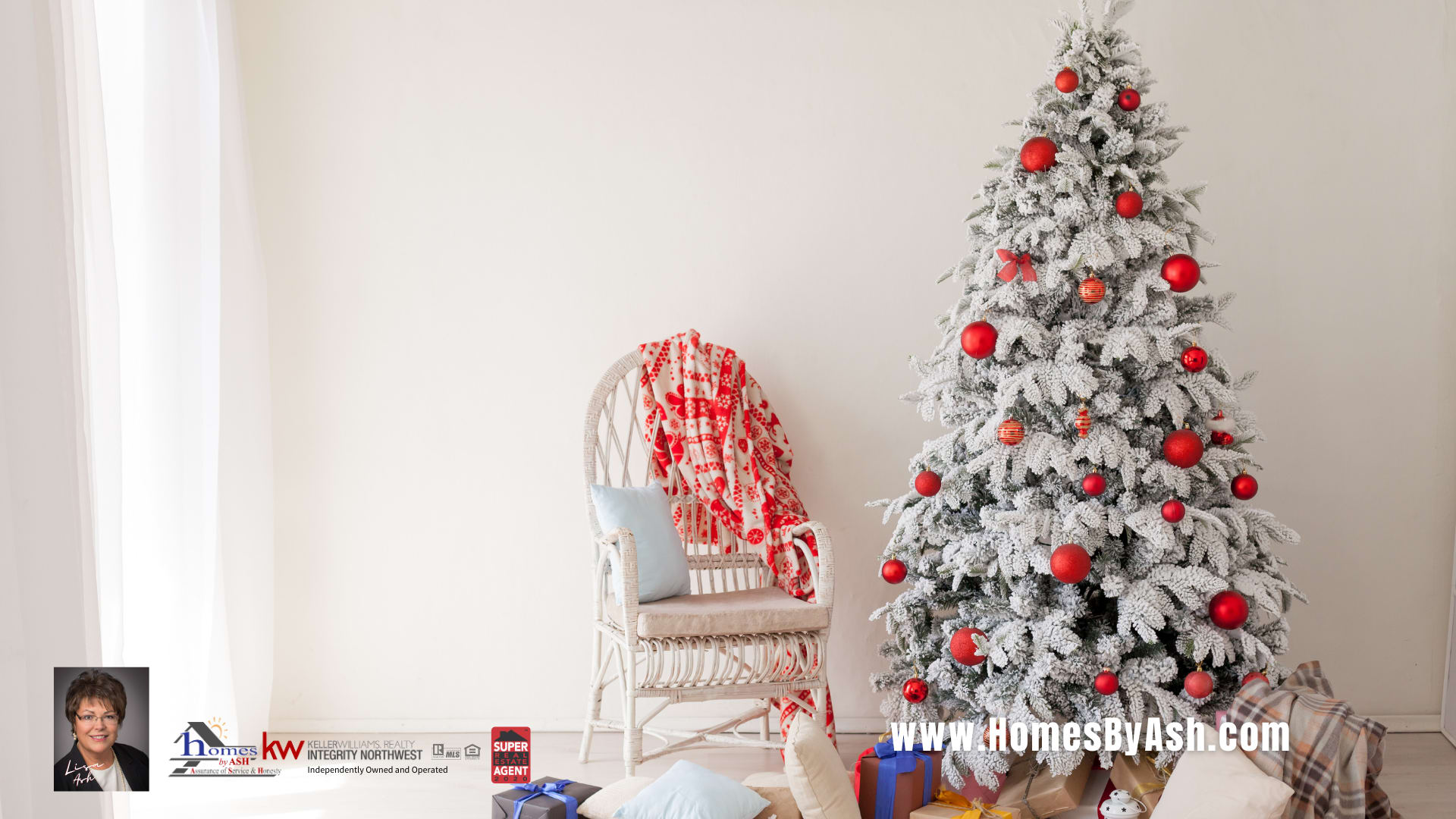 Due to the pandemic and the shortage of housing options available in the move-up market, many homeowners are apprehensive about selling their homes. However, data shows Minnesota continues to be a seller's market during this time.
In fact, according to the local REALTOR Associations; MAAR and SPAR, the month of October continued to be busier than expectations predicted. Buyer activity remained higher than normal for this time of year, while in many segments of the market housing supply remained much lower than one year ago. And, multiple offers remained a common occurrence in many market areas, keeping housing hot while seasonal temperatures continue to fall.
New Listings in the Twin Cities region increased 8.4 percent to 6,816
Pending Sales were up 21.8 percent to 6,249
Inventory levels fell 34.5 percent to 8,080 units
Prices continued to gain traction
The Median Sales Price increased 12.5 percent to $315,000
Days on Market was down 23.9 percent to 35 days
The professional industry associations also cite because mortgage rates dropped to new record lows again in October, this helped to offset the monthly mortgage payment increases caused by the rise in home prices seen in many segments of the market across the country – making it a great time for home buyers to buy in. And, while prices often dip a bit in the winter months, continued buyer demand is expected to help temper any price retreats this season.
While quarantine restrictions and lockdown measures imposed due to COVID-19 have caused people to stay home more frequently, the change prompted many people to look for more space to do more things within their homes.
But, now with the winter season at our doorsteps, you may be wondering whether it is a good time to sell your property or not. Although Spring is often considered the top-selling season for real estate, selling in during the winter holiday months can be a smart strategy for many reasons.
Read about five of the top reasons why you should consider selling your home during the winter, and you may just be convinced to put up the "For Sale" sign.
Capitalize on Lower Competition
The first reason is likely one of the most apparent, and that is the intensity of competition. There are significantly less sellers during the winter as many homeowners eye the spring season to put up their homes. However, what many forget is that the housing market can easily get oversaturated during spring. On the contrary, the housing supply is much lower in the winter, giving you an advantage and increasing your chances of getting spotted by an interested buyer.
Show How Your Home is Built for the Winter
The winter season can be harsh and unforgiving, especially with the possibility of snowfall and other natural elements like blizzards or freezing rains. Thus, one of the top considerations that homebuyers look out for is durability as they naturally want a home that can withstand such conditions. Fortunately, if you can have your home ready for sale during the winter, you get the added benefit of being able to show that your home can survive the season.
Additionally, you can use this time as a chance to highlight some of your home's features. For instance, fireplaces and hot tubs will certainly look more attractive with the cold weather. During this time, it will also be ideal to highlight things like your driveways and roof. For example, short driveways reduce the need for shoveling snow, while newly replaced roofs can keep snow away from your home.
Close the Deal Quicker
Selling a home requires many steps and paperwork, so if you sell during the peak season, the process may be prolonged due to the volume of sales taking place. Since housing competition is lower in the winter, you can finalize the contract and close the deal more quickly. Since the real estate market is generally less busy, it is also easier to find real estate agents or contractors for possible home improvements. Likewise, buyers can also take their time with lenders to ensure they get the best financing option for their potential home. These benefits can all streamline the selling process and ultimately make the process be smoother and more relaxed.
Ideal Time to Upgrade
If you intend to sell your home to upgrade to a larger or more expensive home, winter is an ideal time to do this. Experts are positive that house prices will go up in 2021, so buying a home during the winter in 2020 will ensure you get a good deal for your new home. Now is also the perfect time to take advantage of the low interest rates for your mortgage. Given how volatile the housing market is, you never know when prices will go back down.
Moving On to a New Chapter
Moving to a new place and selling your home can be a sentimental experience as it signals the closing of one chapter in your life and the opening of a new one. With that said, ask yourself if it is worth delaying the sale. Perhaps you had already made plans to move but are pushing back the dates to wait for spring or summer. Instead of doing that, why not put your house up for sale in the winter?
While the decision ultimately lies with you, it is important to weigh your options and decide whether it is worth the wait. During the many months between winter and spring, you could already move to your new home, fix the place up, and spend time with family and friends.
Selling Your Home During COVID-19
A top concern that sellers have today has to do with the COVID-19 pandemic and the safety precautions needed to prevent the spread of the virus. One way to lessen face-to-face contact is to utilize digital technology, which can help you take high quality photos and video walkthroughs, give 3D tours or showings, and many other things. Since open houses are not as feasible, it is time to get creative with how you showcase your home. Fortunately, technology today is highly advanced, so you have tons of options available.
With that said, some homebuyers may still prefer to see your home in person. This is natural, especially since homes are large investments, so they want to be sure with their decision. If this is the case, make sure your home is clean and sanitized, and that you and all buyers wear masks for protection.
Selling a house may come with unique challenges posed by the pandemic, but with the right preparations and safety measures, you will be able to find an interested buyer. Though you may not have initially planned to sell your home in the winter, the five reasons mentioned above may have given you a new perspective. Indeed, selling in the winter is smart and strategic, and since the season is fast approaching, you can also move to your new home much earlier if you sell now.
If you want to learn how your home and community stack up this season, let's start with a FREE Market Evaluation and Strategy Session. Click here to get started today
.