We understand this is a difficult time for many- financially, emotionally, and physically. And there's an added uncertainty and concern about those things we typically look forward to bringing us relaxation and enjoyment this time of year like the fishing opener, Mother's Day brunches, and Memorial Day Weekend planning.
So we think it's time for some beautiful blooms!
🌿🌷🌹🌺💐🌷🌹🌺🌿
To help raise spirits, and in partnership with Maria Jondahl and her team at New American Funding, along with the owners of Green Valley Greenhouse in Ramsey, MN, we want to bring you an extra pop of color to enjoy this season through our special Client Appreciation promotion.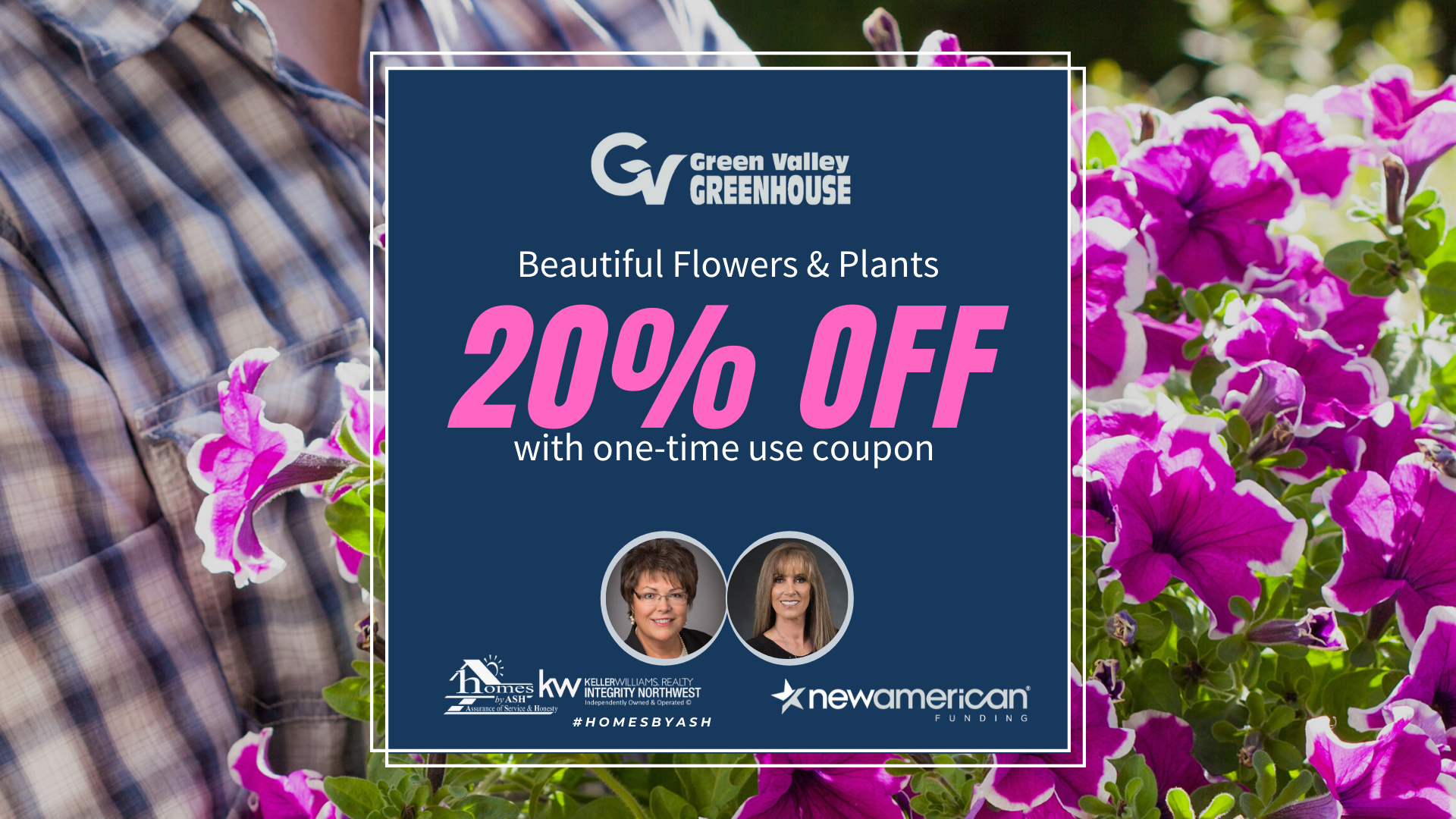 20% OFF Your Next Plant Purchase*
The discount is available now through August 1st with the redemption of our *one-time use coupon code (ASH20).
Copies of the postcard will be sent out in the mail to all of our Homes by Ash VIP Clients in the coming week, but you can start shopping now at www.gvgh.com/shop.
And, for added convenience, Green Valley Greenhouse offers curbside pickup during the COVID-19 health safety (stay-at-home) restrictions.
We understand these are uncertain times and we want to help you stay calm, informed, safe and positive.
Our team is holding fast to our faith and want you to know you have us to lean on.
Even if you're not making a move right now, we're still working hard for those that are. If you DO need to make a move, we have the systems, procedures and resources in place to ensure your safety and success.
Contact Lisa Ash for more details –
612-701-8368