WE Have Your Spring Home Sales Success Guide
Many homeowners in the Twin Cities and the surrounding area (Hennepin, Ramsey, and Anoka Counties) will be putting their homes on the market this spring.
Whether you live in Minneapolis, St. Paul, or Blaine, prices are up year-over-year (5.8%, 12.1%, and 16.7% respectively; according to one online aggregator). The 2020 spring market is sure to be competitive, as many people will want to sell to take advantage of the great sales price potential.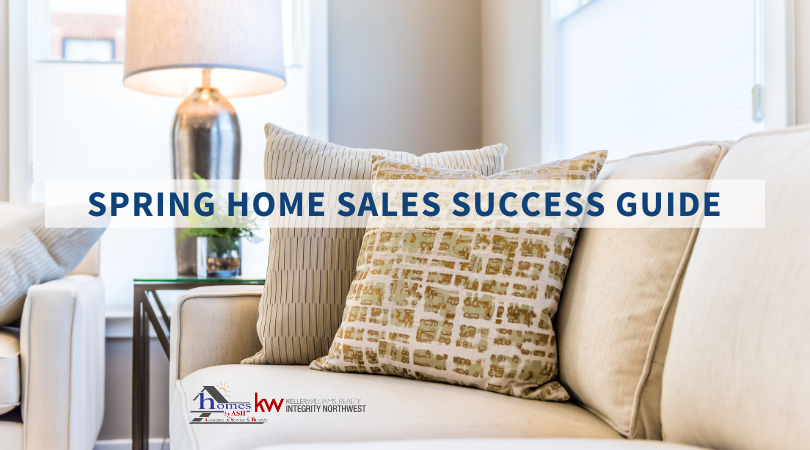 Now is not just a great time for sellers.
Buyers can also benefit from mortgage rates that just dove to their second-lowest level in three years.

With current rates that strong, along with a mild January weather pattern, many buyers are expected to act earlier than in previous years – and they're starting their shopping now. SO! Having your home ready as soon as possible could be lucrative for potential home sellers still sitting on the fence.

But, if you're one of those home sellers, you might be asking yourself "how do I stand out from the competition?" In a word, preparation.

Below are some key tips to sell your home this spring.

1.) Make seasonal adjustments.

Pick up fallen branches from your yard. Clear off your porches, driveways, and walks. Take down those holiday lights and put away the extension cords. Add seasonal greenery to your entryway and front porch. Also take down any seasonal decorations from your home's interior.

2.) Refresh your paint.

A new paint job can be powerful for appeal. Be sure your colors will be attractive to a broad population of potential buyers. ConsumerAffairs recommends asking your real estate agent for ideas (and we would be happy to help).

3.) Dust and declutter.

You certainly want to remove all the dust and cobwebs. Decluttering is also key because it can help your home appear more spacious. This task can be performed gradually, one closet or nook at a time. Specifically consider reducing the number of items that are decorating your walls and shelves.

4.) Focus on your floors.

Deep-clean, removing any stains. Refinish hardwood floors by buffing or sanding. Polish your linoleum and ceramic floors. Bleach grout as needed. Clean area rugs.

5.) Make sure you smell homey to all buyers.

Smells that are comforting to you may be turn-offs to someone else. It is wise to get an air neutralizer if you often cook savory ethnic foods. Of course, sometimes pleasing aromas can be beneficial. Home stager Tori Toth recommends vanilla; citrus; pine and cedar; green tea; or herbs.

6.) Consider hiring a stager.

Speaking of home stagers, these professionals can be pivotal in preparing you not just for showings but for your marketing photos. The stager can help your home feel brighter and more open. Lisa Ash provides this consultation free to sellers as part of her expert selling solutions and services.

7.) Get a pre-inspection.
Before you start interacting with potential buyers, it is wise to uncover any structural or mechanical challenges through a pre-inspection. By identifying and addressing issues well ahead of time, you can reduce the chances of low offers. You can also avoid sales falling apart from buyers becoming nervous about having to make or negotiate repairs.

2020 best and worst ROI of home improvements

Often homeowners preparing to sell invest in improvements to make their properties more enticing. The 2020 Cost vs. Value Report from Remodeling magazine looked at the home improvement projects with the highest return on investment (ROI). None of them has an ROI above 100%; however, making these remodels, replacements, and additions can potentially help your home sell faster at the optimal price.

There are some improvements you might make that sound compelling but simply do not offer a strong return. Poor ROI is particularly true of upscale projects.

Return on investment is not everything: you may feel you have to complete a certain project in order to sell at the level you want. However, this information will at least be helpful as you establish expectations for the financial value of a project when you sell.

Here are the top ten projects for ROI from the Remodeling list, along with their average costs and resale values: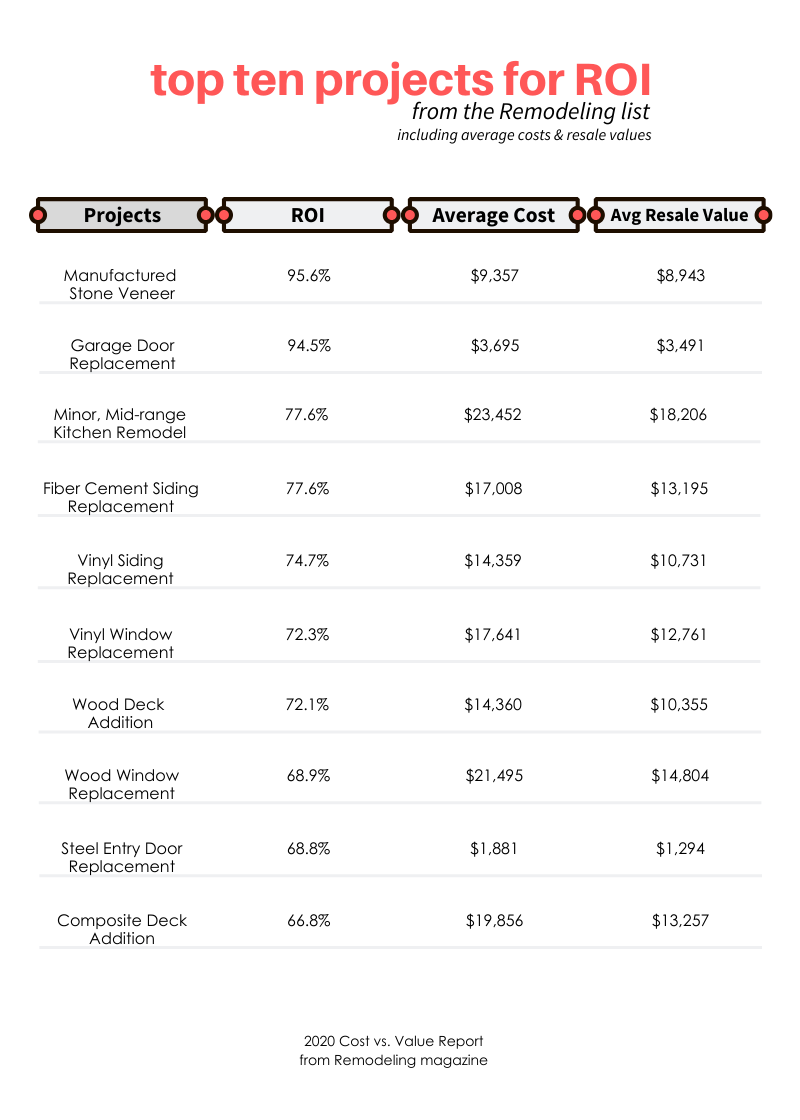 Now that we have looked at the best payoffs, here are the worst.
These home improvement projects yield the lowest ROI, on average: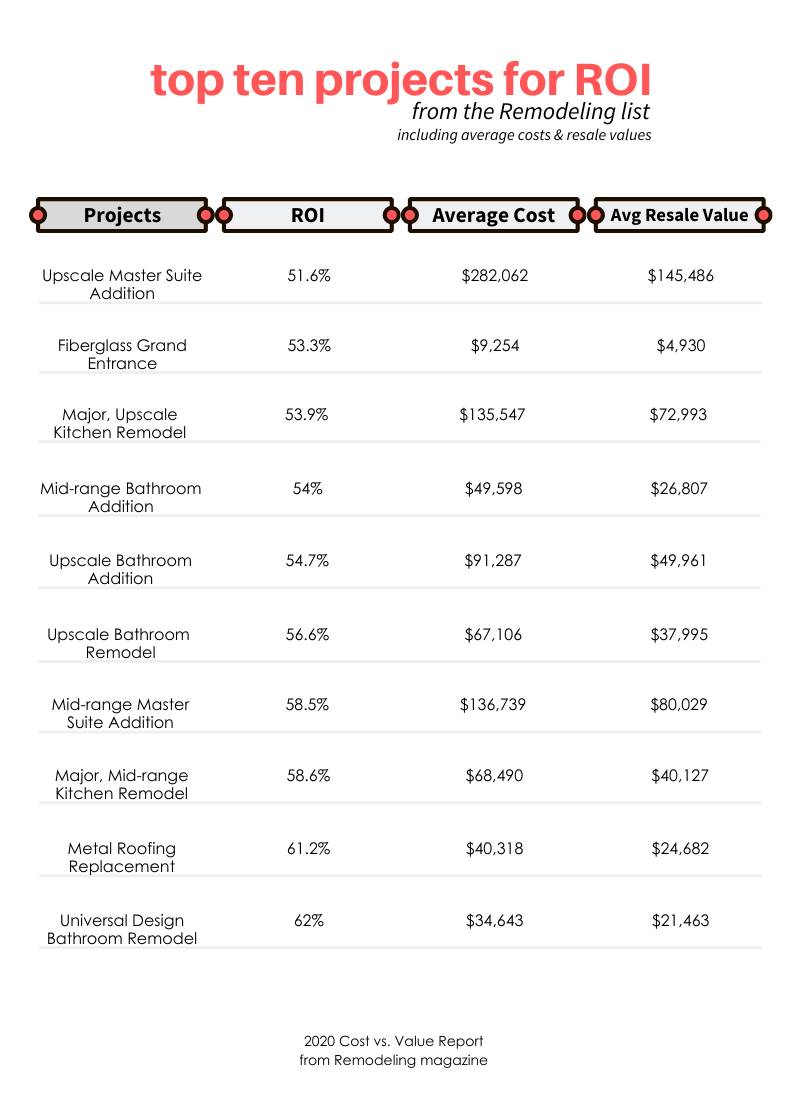 Working with the right REALTOR®
While preparing for your home sale is important and can be a do-it-yourself (DIY) effort, expertise is invaluable.
Lisa Ash "is thorough and diligent," wrote Angela O. in her Google® Review. "She knows her stuff and offers great insight and advice but still lets you be in the driver's seat and make the final decisions." Angela added that Lisa is "quick to respond and her customer service skills and pleasant attitude are awesome!"
Reach out to us today to find out how we can help you prepare your home for the 2020 spring market: (612) 701-8368.

******************************************************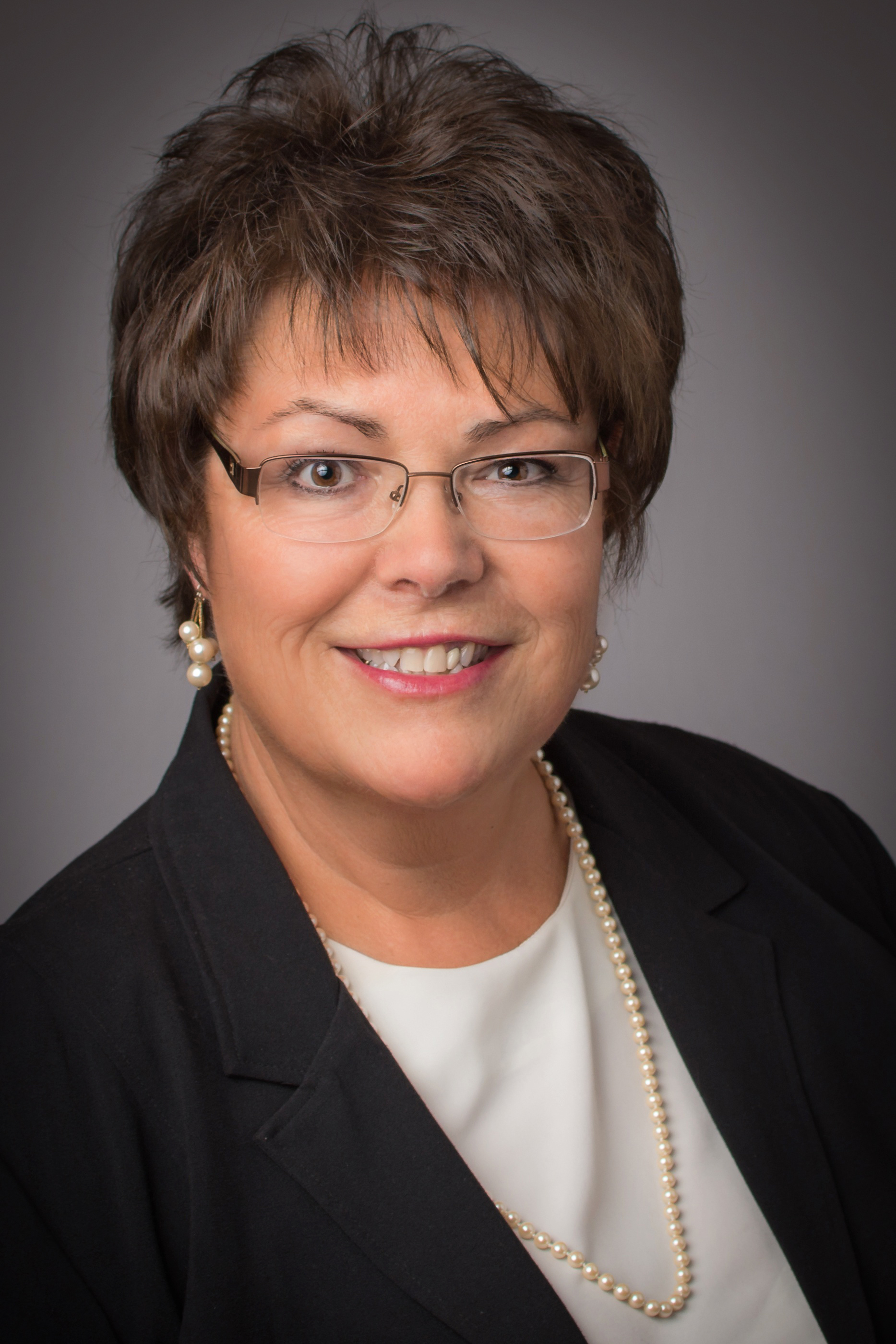 Lisa Ash,
REALTOR®, CRS, CDPE, SRES
Homes By Ash Real Estate Team
Keller Williams Realty Integrity NW
PH: 612.701.8368
EM: Lisa@HomesByAsh.com
Follow Me on Facebook
Let's Connect on LinkedIn