Owning a home comes with many benefits, but it also comes with various expenses. For instance, you have the down payment and closing costs that get you the home, the mortgage that helps you keep the home, insurance to protect your home, and so on.
One thing many people don't take into account when purchasing a home, however, is the cost of major repairs that inevitably arise.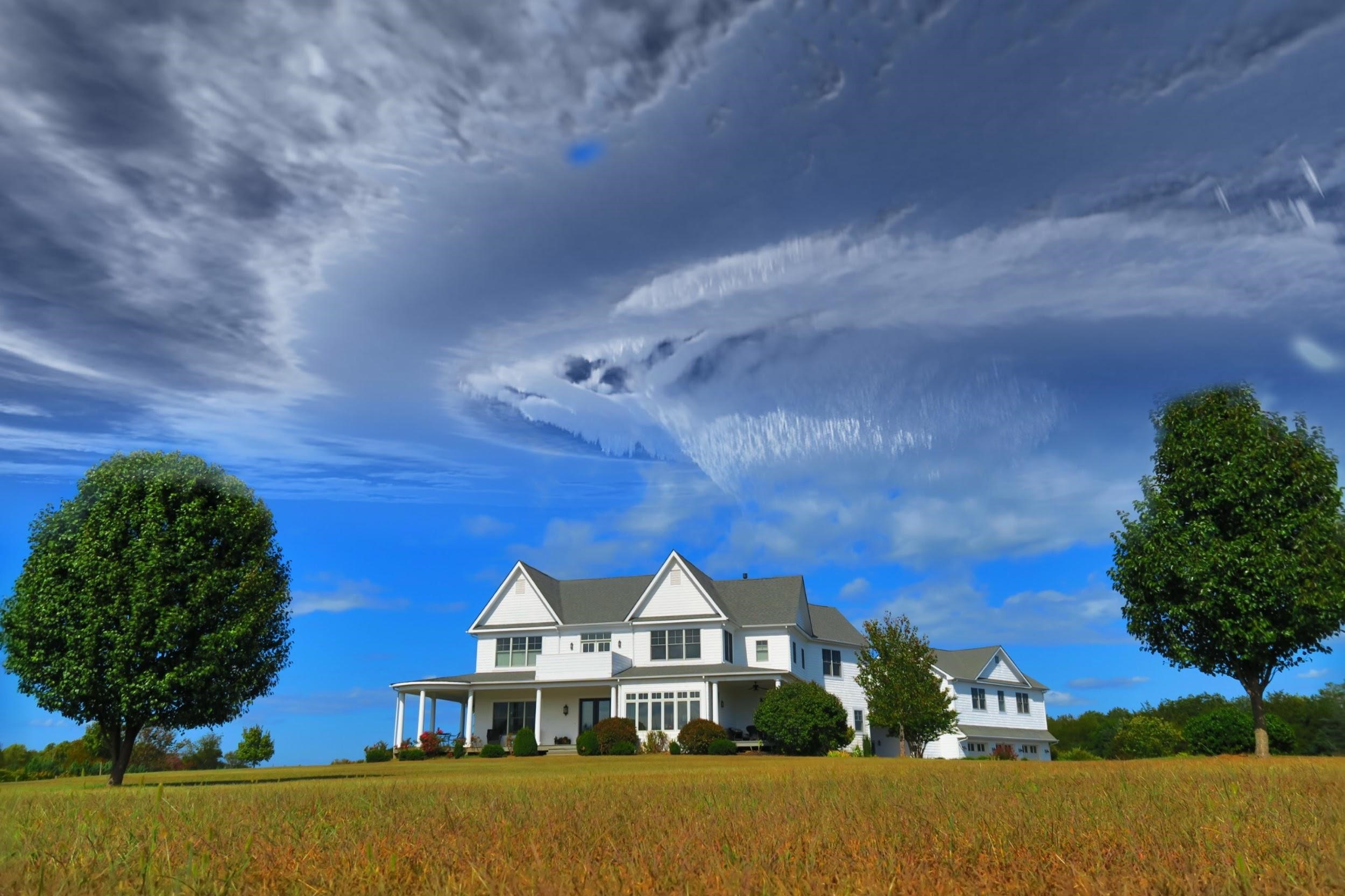 You will sometimes see warning signs when a repair is needed, such as missing shingles or a crack spreading in the foundation, but sometimes you're hit out of nowhere with the news that you need an emergency repair. While you can't always predict when a pipe will burst or an HVAC system will fail, you can prepare for the unexpected and have a financial plan in place for when it occurs.
If you're a homeowner, emergency repairs are bound to happen at some point.
This article will help you prepare by listing some of the most common repairs and offering advice on how to choose the right contractor and pay for the work completed.
Major Repairs to Expect
If you have your home for long enough, the need for one or more of the repairs listed below is likely to surface. It's important to note that inspections and regular maintenance can help you prepare for — and sometimes delay — such major home fixes.
Roof replacement
The roof is what many people think about when they think of major home repairs. That's because replacements are common and expensive. Depending on the material of the roof, you can expect to pay $5,000 or more for a full replacement. Have your roof inspected at least once a year; however, twice (fall and spring) is ideal. Be on the lookout for leaks, because they can lead to water damage and rot if left unaddressed.
Water heater replacement
It's common for water heaters to quit suddenly, and it's quite unpleasant in the middle of a shower. A new water heater installation can cost anywhere from $700-$3,000, depending on the type of unit you choose. Every water heater stops working eventually, but you can prolong its life by flushing it periodically to prevent corrosion and checking the pressure release valve each year. Furthermore, getting a professional to service your water heater can save you money in the long run. In Minneapolis, it usually costs $202 – $778 for a water heater repair or service.
Electrical rewiring

If you notice anything with your wiring that could be a fire hazard (e.g., tears, cracks, etc.), or any components that are loose in your fixtures or outlets, you probably need to have your electrical wiring inspected. A full rewiring in your home can cost $4,000 or more, and it's especially common in older homes. Electrical work is not something you want to do yourself, so call in a professional for any repairs or rewiring needed.

Foundation repair

Foundation repairs can be some of the most expensive, so it's essential to have inspections regularly and to be on the lookout for any potential problems. For instance, if you notice cracks in the drywall, unlevel floors, and/or door frames that are out-of-square, you could have an issue with your foundation. Make sure your gutters are clean and that your downspouts are distributing water away from your home's foundation. Also, have your foundation, basement, and crawlspace inspected for water penetration. Plan to pay at least $10,000 if serious work is needed.

Sewer pipes

One of the worst emergency repairs to come across is backed-up sewage that has infiltrated your home. Over time, blockages can occur if sewer pipes are corroded, clogged by tree roots, or damaged by shifting soil or heavy traffic above ground. To help avoid issues, have professionals drain your home's sewage line each year.

HVAC replacement

A new HVAC unit will typically start at about $2,500. You can prolong your unit's life by performing routine maintenance. For instance, change the air filter every 30-90 days, depending on how much dust and pet dander accumulates in your home. Also, have the air conditioner professionally inspected each spring and the furnace each fall.

Picking Out the Contractor



When you come across a major home repair (or remodeling, for that matter), who you choose to do the work is essential. Be picky. Get referrals from friends and family members you trust, and interview three or more different candidates. Be sure to check that each contractor is licensed, ask for examples of their past work. Then, get estimates so that you can compare and choose the right contractor for your budget. When you have decided on a contractor, ask for a payment schedule, and make sure you get the contract in writing.

Options for Paying

Now is the fun part — paying. Having a financial plan will relieve a great deal of stress on the day when unexpected major repairs arise. Ideally, you will be able to pay for a repair without acquiring a lot of debt. The best way to do this is by starting an emergency repair fund. Set aside 10 percent of your mortgage payment each month. Example: If your mortgage is $1,100, you would put $110 in your emergency fund every month. Over time, the funds will build and leave you with cash to pay for any unexpected (or routine) repairs as they come.

If you need to pay for a repair before your fund is built up, consider asking a friend or family member to borrow the money. That way, you can pay them back without accruing interest. Another option is to take out a home improvement loan. There are many loans available at less than 5 percent interest, which is much cheaper than using a credit card, and you can typically apply online.

One thing you can expect as a homeowner is there will be unexpected repairs needed at some point.

1 Do your research on major repairs you can anticipate and keep up with any necessary inspections and maintenance.
2 Be selective when you choose your contractor for each job and start saving through a repair fund today.
Emergency repairs are stressful but having a plan will help ease your worries.

Photo Credit: Unsplash
AUTHOR: Julian Lane, The Fix It Champ