Do you know the difference between a home warranty and homeowners insurance?
Don't worry. You're not alone! Let's break it down!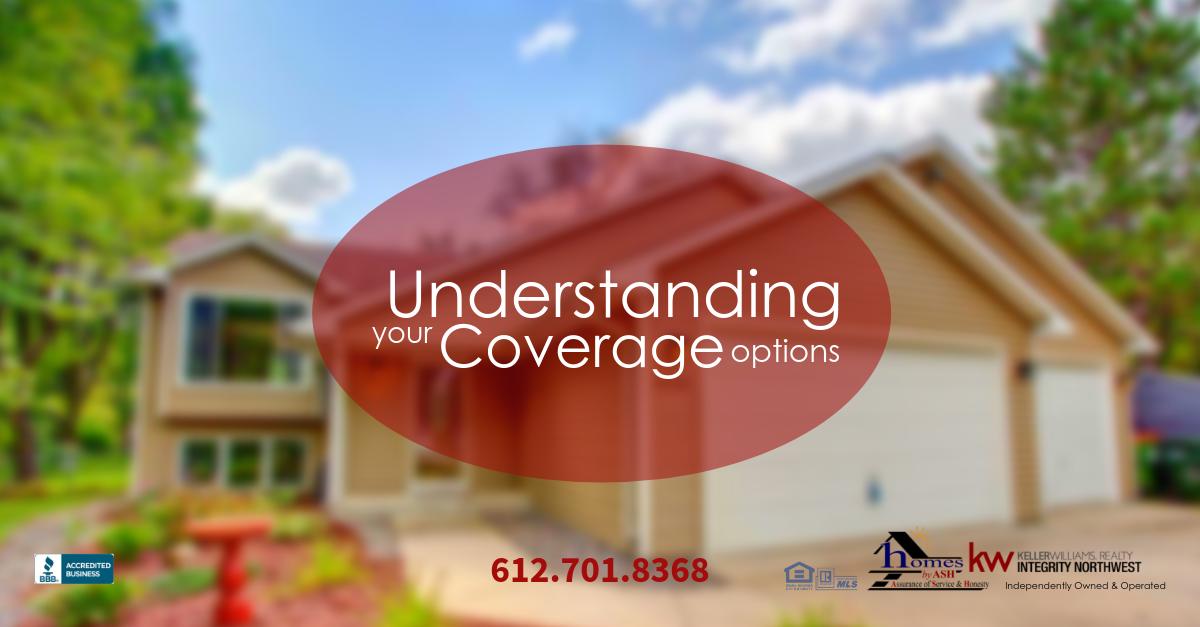 First of all, congratulations! You're in the market for a house, and you're already thinking about the best ways to be a responsible homeowner.
One of the most important new homebuyer tips we can provide is this… Protect yourself financially.
Homeowner insurance is mandatory for the majority of home buyers financing their home purchase because lenders won't fund a loan for a mortgage without a policy in place. However, homeowners may or may not choose the additional security blanket of a home warranty and all the protections it affords the warranty holder. So, what do you do?
If you're considering a home warranty or wondering why you need one, it's time to learn exactly what you get from each type of protection.
Here are five of the biggest differences between home warranty programs and homeowner insurance coverage.
Home Warranties Cover Defects and Aging, Not Just Damage
Both home warranties and homeowner insurance policies are designed to cover unexpected household expenses, including repairs and replacements of household property. However, only home warranty programs offer protection for property that simply stopped working. Most will cover the labor and materials needed to repair certain appliances, but a comprehensive home warranty may cover additional appliances, as well as plumbing and even electrical systems. For example, if you have an older furnace or refrigerator that's no longer protected by a manufacturer's warranty, a home warranty may off-set future repair and replacement costs.
Homeowner Insurance Only Covers Damage Due to Certain Events
Homeowners insurance will also cover repairs and replacements, and that applies to your entire property – not just certain features or machines. All policies apply to the interior and exterior of your home, and that often includes the bulk of your personal property. However, the terms of reimbursement are much, much stricter, because property insurance only "kicks in" after specific events occur. These events must be accidental or unexpected crises that put your home in peril or cause injuries on your property – think burglaries and fires and storms, not a broken air conditioner.
Home Warranties Are Service Contracts, Not Insurance Policies
When you sign up for a home warranty, you essentially sign a service contract with a particular company. A home warranty may last a year or longer, and you may sign another contract after yours is up, but the most important details are the coverage itself. For example, JB Anderson Home Inspections offers an 18-month home warranty product with a completed home inspection, which is one of the longest terms available, and their coverage can be customized to include pool, spa, and septic tank repairs. Of course, much like insurance costs depend on deductibles and co-pays, warranty pricing depends on how much you're willing to pay for each service call.
If you don't have a pre-inspection completed you can still order their 12-month warranty, either way it's one of the most comprehensive and cost effective plans in the Twin Cities marketplace at this time when comparing cost and values.
Filing a Homeowner Insurance Claim Requires an Adjuster
So, what happens when something breaks and it's time to utilize one of your coverages? If your home warranty covers a specific appliance, you may have to rely on the contractor specified in your warranty to fix the problem (or replace the appliance), but you can simply make a service call to have someone come out to take a look and tell you what's wrong. If the technician decides the problem is related to wear and tear, then you're covered, and repairs can proceed. Depending on the warranty policy and the element you're making a claim on, there may or may not be an upfront service call fee associated with the work order.
However, if you have damage to your property due to fire, theft or storm, and the damaged property is covered by homeowner's insurance policy then your first step would be to call your insurance company to open a claim investigation. Your insurance company will send an adjuster to investigate the damages and file their assessment with the insurance company, and based on that assessment, the company may (or may not) agree to move forward with your claim; covering your repair and replacement costs in part or in whole and less your policy deductible.
Selecting the Right Insurance Coverage is Important
Just like home warranties, homeowner insurance policies range from plans that cover a lot of potential expenses to options that only cover the bare minimum. They may also vary on market replacement values, deductible options, and credit worthiness. It's important to understand costs vs benefits, and the ramifications between those choices, but making those decisions can be daunting if you don't know what you don't know. If the cost of your policy is a top priority you want to shop the market, but most homeowners don't have time to shop, or are not comfortable in deciphering the information they're being provided to know if it's a true apples-to-apples comparison. So, instead of going out and getting a quote from every insurance company yourself and trying to settle on one you can afford, instead, consider working with an independent homeowner insurance broker.
There are many reputable Independent Insurance Agencies around the Twin Cities, but if you don' t know where and how to start, we would be happy to refer you to Girtz Insurance out of Osseo MN. This is a family-owned and operated agency with roots in the community more than 40+ years and they can shop the market for you; comparing and contrasting different policies, and even negotiating lower premiums or more comprehensive coverages based on your current needs, goals, credit worthiness an abilities.
Are you ready to start your real estate journey?
Turn to an award-winning REALTOR® to guide you along the way. Learn more about Lisa Ash's unique approach to selling and buying, including detailed advice about local home warranty programs and other Minnesota real estate tips.
Need Help With Your Real Estate Goals This Year?
CALL LISA ASH for a FREE Consultation 612.701.8368
Homes By Ash
Lisa Ash, REALTOR®
Keller Williams Realty Integrity NW
Phone: 612-701-8368
MN License #: 20355856