The home selling season is right around the corner and we're here to help you make the most of it!
How Do You Sell Your Home For The Highest Price In The Least Amount Of Time?
Lisa Ash with the Homes by Ash Real Estate Team at Keller Williams Realty Integrity NW is going to break it all down for you in the following information.
Of course, every home is different, every homeowner has different goals and timelines, and every situation calls for plan that will tackle its unique situation for the best possible success in results.
So, when you're about 30-45 days from the time you want to put your home on the market, you'll want to be able make a decision on who can best serve your needs and goals. And, hopefully, you will be calling Lisa Ash at that time so she and the Homes by Ash team can put a comprehensive strategy for your home into action!
Here are your top fifteen things to do right now to prepare for the best success in selling your home tomorrow!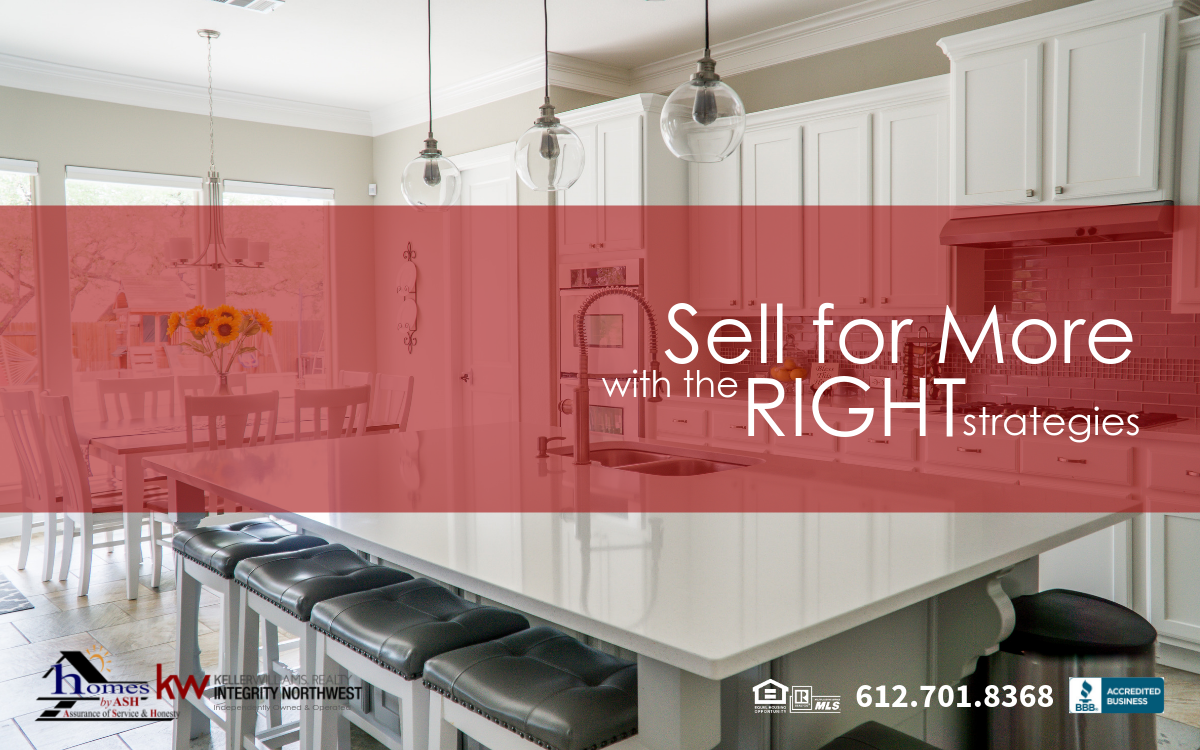 There are a great number of strategies and tactics that can be implemented and leveraged to help you sell your home for the highest price possible.
Knowing where to start takes the expertise of a seasoned and successful real estate professional.
When you're ready to put your home on the market, make sure you contact a REALTOR® with a proven track record.
Homes By Ash
Lisa Ash, REALTOR®
Keller Williams Realty Integrity NW
Phone: 612-701-8368
MN License #: 20355856