Short Sales, Foreclosures and More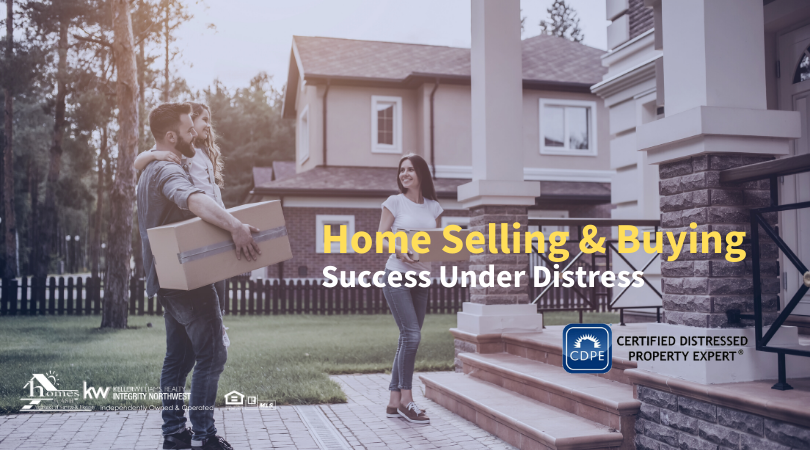 Chances are, you or someone you know is facing the possibility of foreclosure. But you need to understand that you are not alone.
Today, 1 out of every 7 homeowners in America is behind on mortgage payments. These are tough and frustrating times. Now more than ever, it's important to identify your options. Foreclosure can be avoided, your credit can be saved, and your financial future can be salvaged.
Through my experience handling distressed properties over the years, I've found that homeowners today have more questions than answers about their circumstances. I have created this site to help you understand the possible solutions to foreclosure, as well as provide a detailed explanation of short sales, which may be the best course of action for some homeowners.
You may also have noticed that I'm offering you a FREE Report to explain your options and help you decide on a course of action. The idea of losing a home can be overwhelming, and I feel it is vital for you to have all the facts necessary to make an informed decision.
As an agent with the CDPE® Designation, I have a strong and unique appreciation of the factors affecting the market and know that there are options available to you.
If you would like to know more about your options, please call me at (612) 701-8368.
I am here to help … in any way I can.
Lisa Ash 612-701-8368 (REALTOR, CDPE, CRS, SRES)

SHORT SALES EXPLAINED
A short sale can be an excellent solution for homeowners who need to sell, and who owe more on their homes than they are worth. In the past, it was rare for a bank or lender to accept a short sale. Today, however, due to overwhelming market changes, banks and lenders have become much more negotiable when it comes to these transactions. Recent changes in corporate policy and the Obama administration have also improved the chances of getting a short sale approved.
Here is a more official definition:
A homeowner is 'short' when the amount owed on his/her property is higher than the current market value.
A short sale occurs when a negotiation is entered into with the homeowner's mortgage company (or companies) to accept less than the full balance of the loan at closing. A buyer closes on the property, and the property is then 'sold short' of the total value of the mortgage.
For homeowners to qualify for a short sale, they must fall into any or all of the following circumstances:
Financial Hardship

– There is a situation causing you to have trouble affording your mortgage.

Monthly Income Shortfall

– In other words: "You have more months than money." A lender will want to see that you cannot afford, or soon will not be able to afford your mortgage.

Insolvency

– The lender will want to see that you do not have significant liquid assets that would allow you to pay down your mortgage.
This seems simple enough, but it is a complicated process that takes the expertise of experienced professionals. I hold the CDPE® Designation and am ready to identify all possible options and, when possible, assist in the execution of a short sale transaction.
If you have questions or feel you may qualify for a short sale, please contact me for a free consultation.
Understanding your options now could mean all the difference in the world.